Important Notice about Anti-fraud
Jul 10,2023 | Viewpro_Jocelyn
Recently we are shocked to find that there are some people who are not our employee providing some quotations or invoices in our company name without authorization.

To avoid any loss of our potential clients or causing any negative influence to our company, we have published our sales representatives in our official company websites as below:
http://www.viewprotech.com/index.php?ac=article&at=list&tid=148
https://www.viewprouav.com/help/contact-us
https://www.viewproonline.com/pages/about-us

And all of our official quotations and proforma invoices will be in our company format and sent via company email. If you want to check the validity of the quotation or PI you received, you can send email to jocelynz@viewprotech.com to double check.

Looking forward to more and more win-win cooperation with you.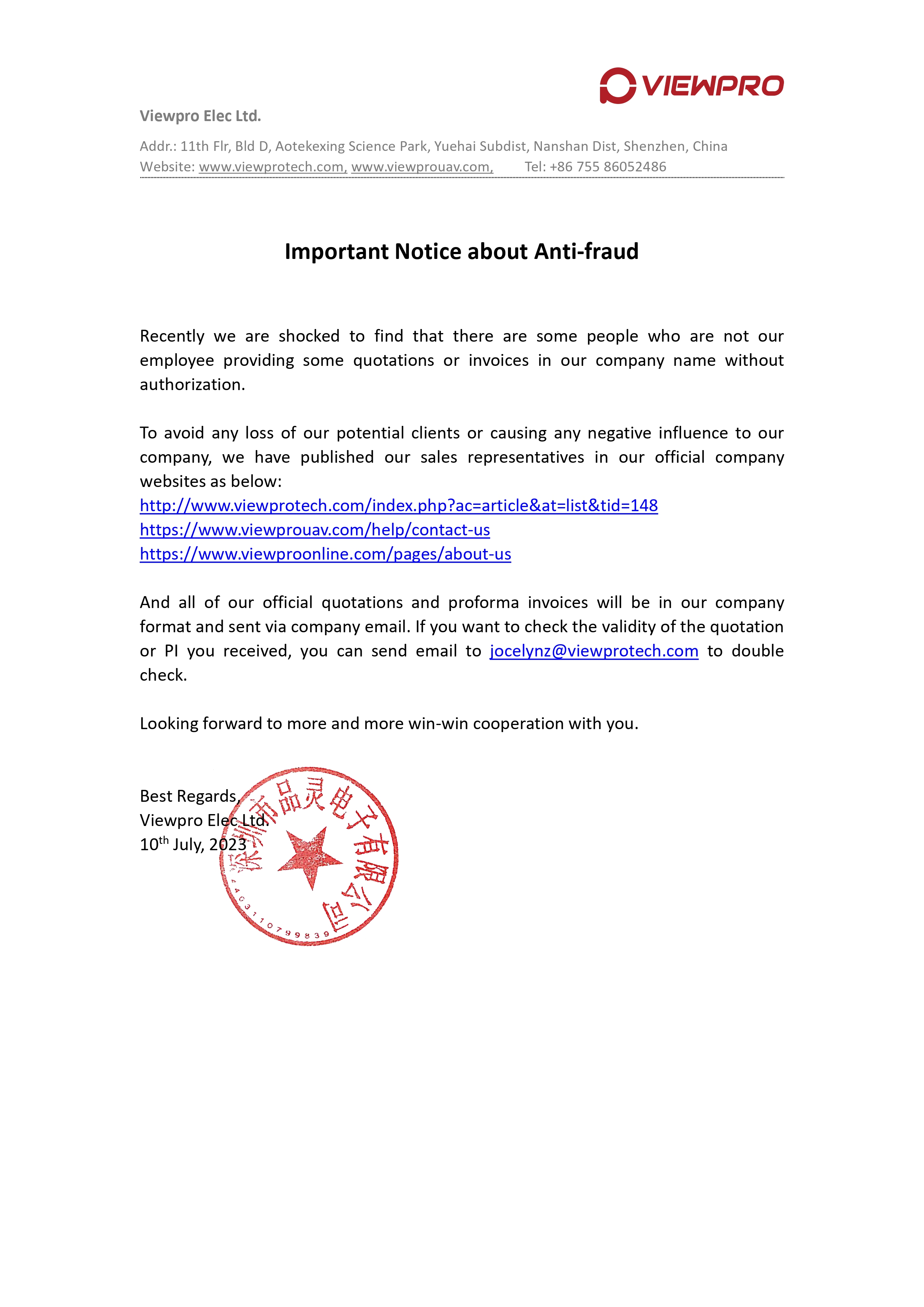 Comment