ASL03 airborne night searchlight guide light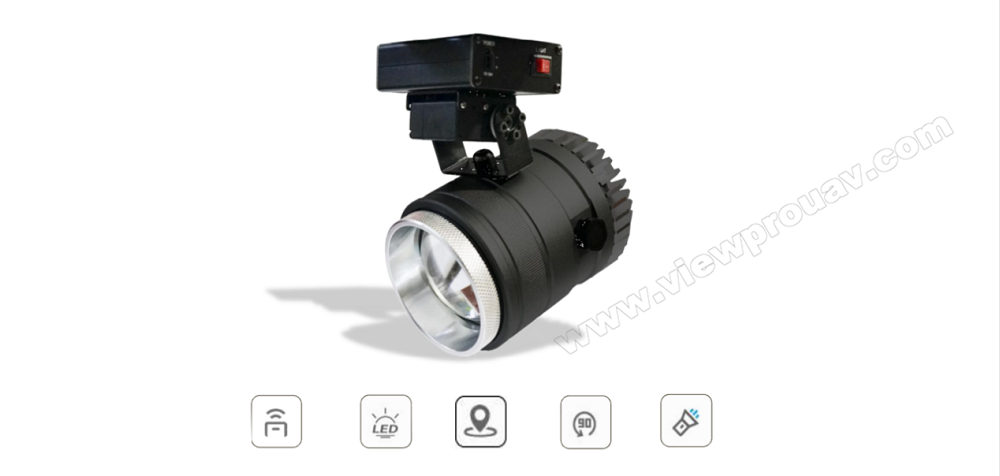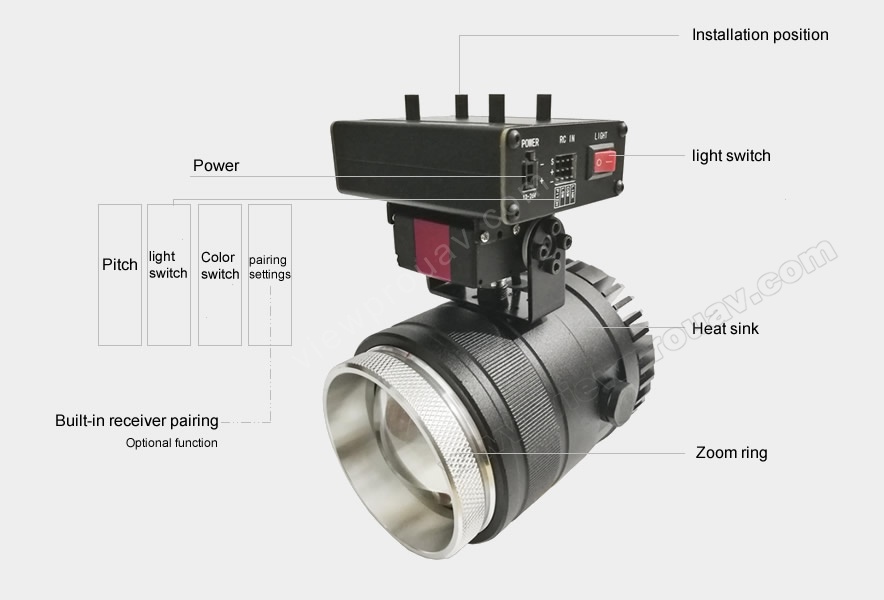 Aluminum alloy shell, excellent protection performance
The product adopts aviation aluminum alloy design with good protection effect, giving you more peace of mind in complex environments.
Through intelligent temperature control and aluminum alloy large-area fan heat fins, it is safe and stable, long-lasting and durable.

High-precision dual-axis swing, 90-degree pitch control
Use 20kg high-torque digital steering gear to control the lighting direction,internal all-metal gear drive, good performance and long life;
Through the remote control switch, the lighting pitch angle can be adjusted, with high control accuracy, stability and durability.