Tiger Shark F330 is petrol electric hybrid VTOL fixed wing UAV. It can carry 13L petrol and fly 7hrs with 5kgs payload. Features high reliability, high climb rates, long control range and convenient maintenance. It's easy to deal with the flight in high drop terrain.
It is widely used in various domains, such as environment monitoring, power/oil pipeline inspection, railway patrol, surveying and mapping, border patrol, forest fire-fighting etc.
Tiger Shark F330 can be equipped with Viewpro high accuracy stabilization payload to enhance tracking of moving targets , ensuring efficient task completion in detection and tracking applications.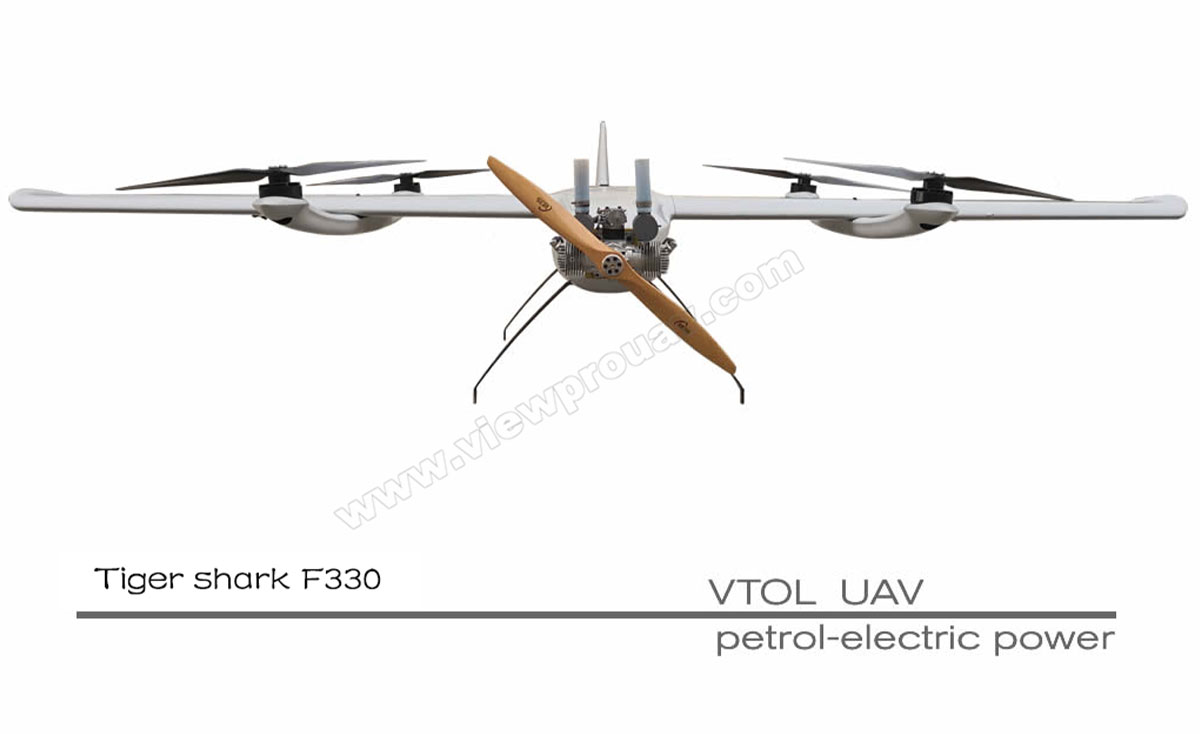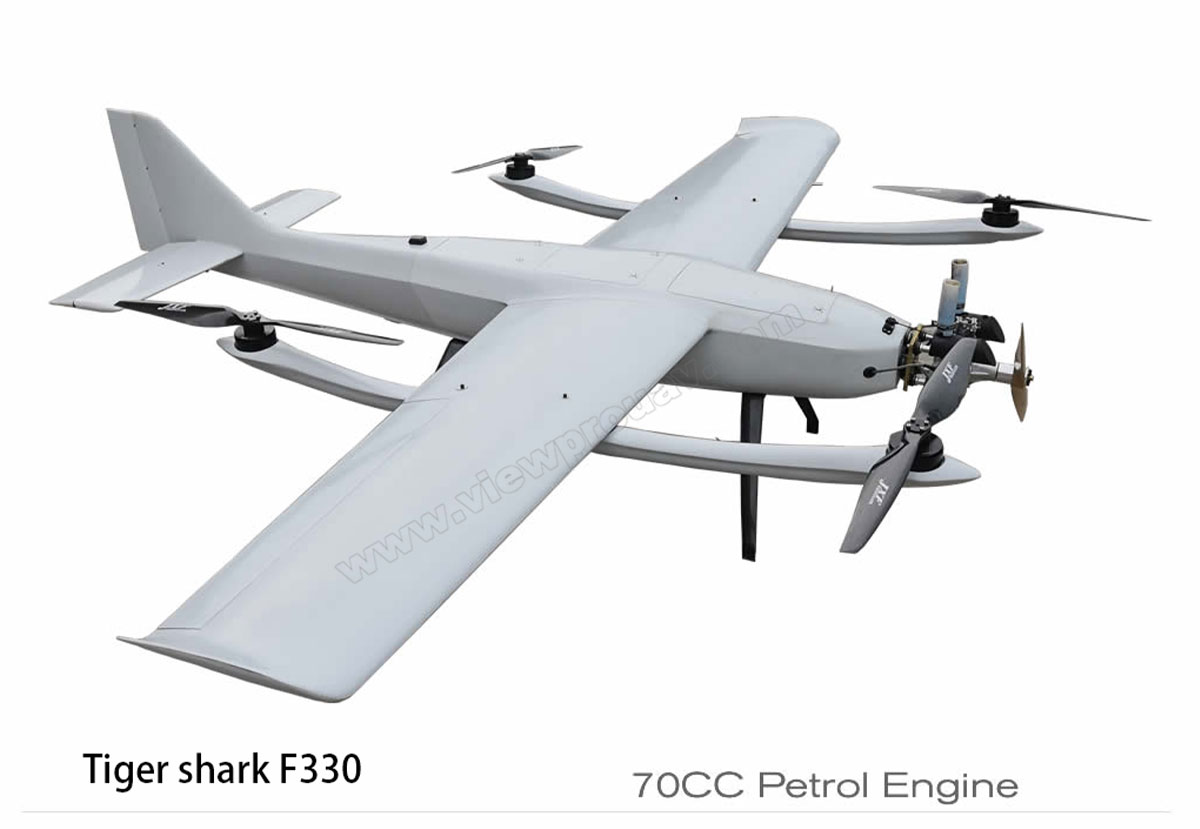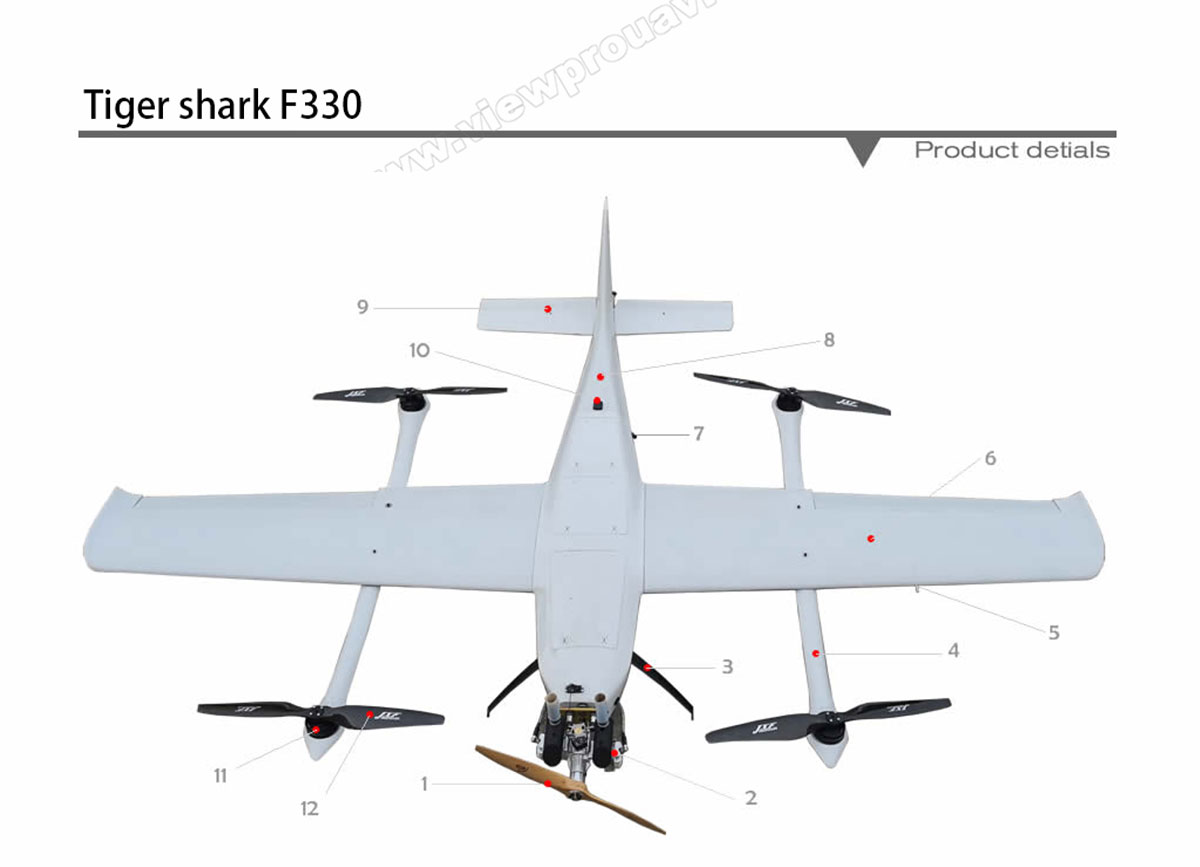 | | | | |
| --- | --- | --- | --- |
| 1 Front pull propeller | 4 VTOL ARM | 7 Data Antenna | 10 GPS |
| 2 Petrol engine | 5 Airspeed tube | 8 Fuselage | 11 VTOL motor |
| 3 landing gear | 6 Wing | 9 Tail wing | 12 VTOL propeller |
Tiger Shark F330 is a long-endurance petrol-electric VTOL UAV, the fuselage is made of carbon fiber composite material, and it has 8 hours of endurance under no load. The flight control system supports open source autopilots such as PIXHAWK and APM, and has powerful expansion functions. You can also configure other flight control systems as needed.It adopts a two-stroke electronic injection engine with electric ignition function.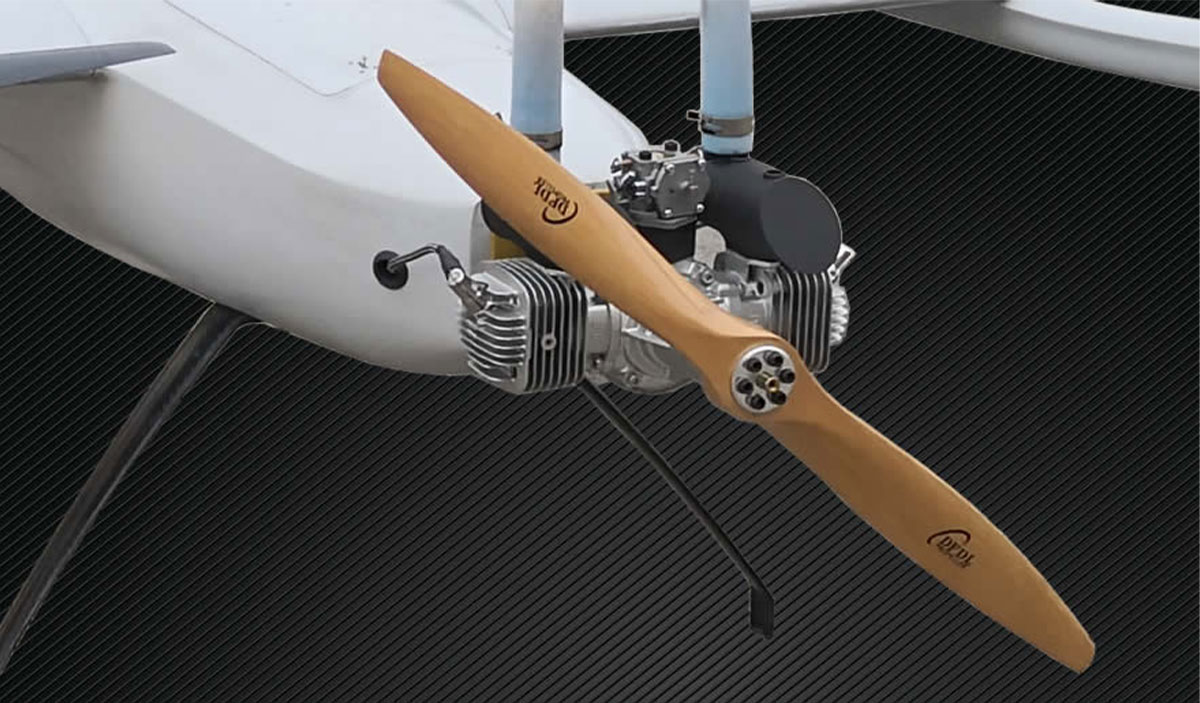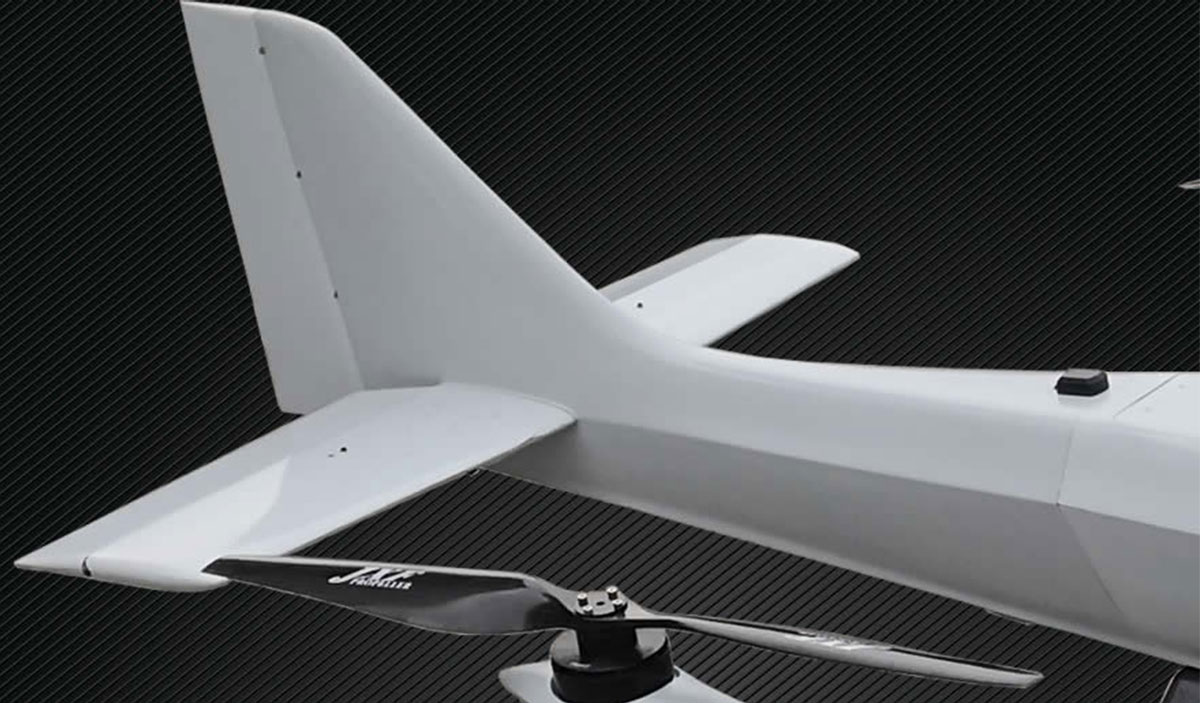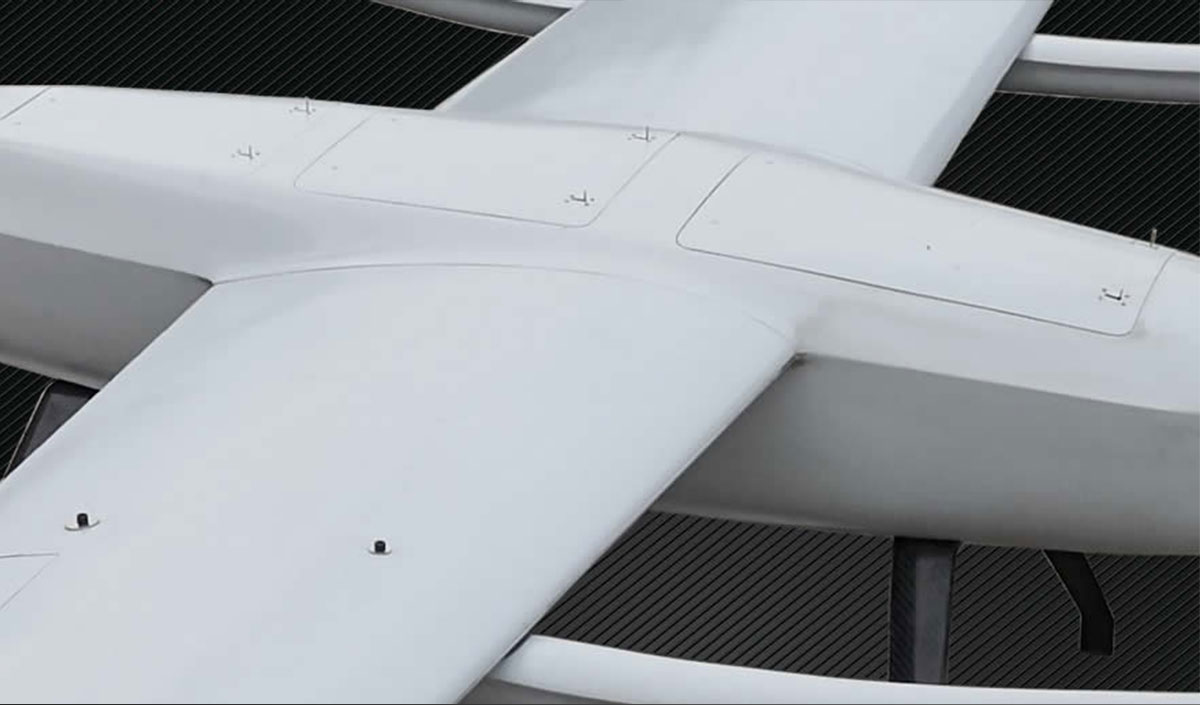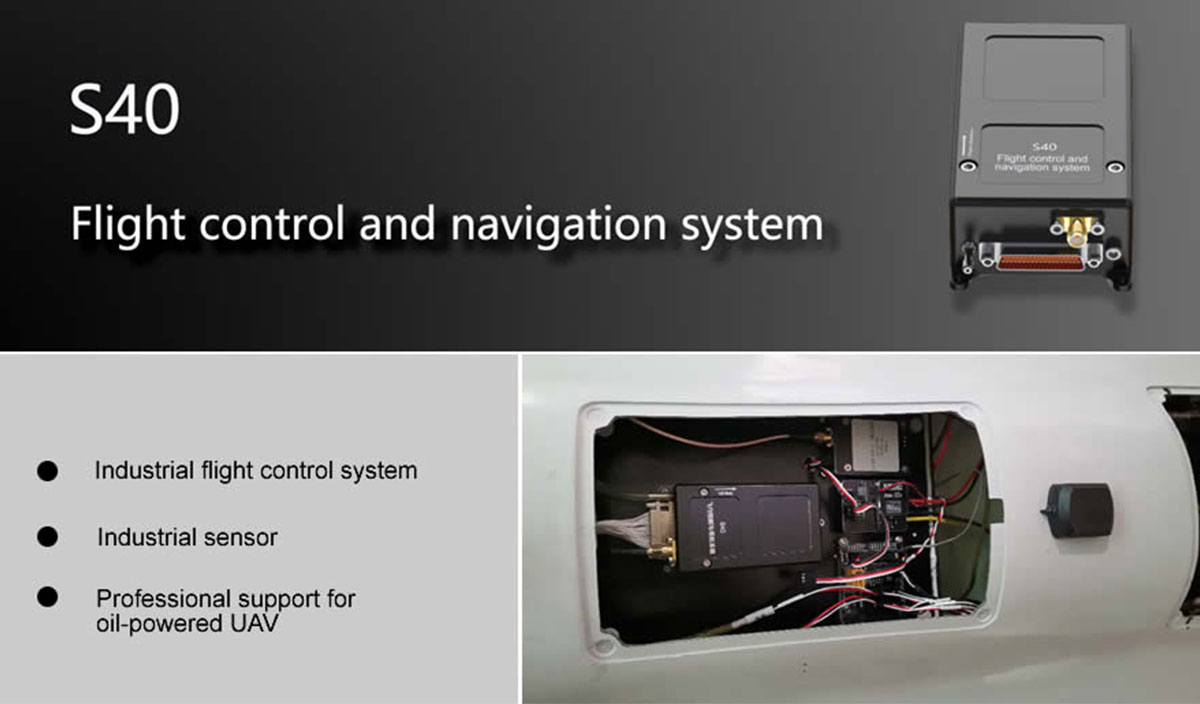 Packing List for Different Versions:
| | | | |
| --- | --- | --- | --- |
| Version | Cube Orange RTF | CUAV X7+ RTF | I-Balance S4 RTF |
| Flight Controller | Cube Orange | CUAV X7+ | I-Balance S4 |
| GPS | Here 3 | NEO3 Pro | I-Balance S4 GPS |
| VTOL Airframe | √ | √ | √ |
| VTOL Motor | 4pcs | 4pcs | 4pcs |
| VTOL ESC | 4pcs | 4pcs | 4pcs |
| Airplane Motor | 1pc | 1pc | 1pc |
| Airplane ESC | 1pc | 1pc | 1pc |
| VTOL Propeller | 2Pairs | 2Pairs | 2Pairs |
| Airplane Propeller | 1pc | 1pc | 1pc |
| Servo | 4pcs | 4pcs | 4pcs |
| UBEC | 1pc | 1pc | 1pc |
| Airspeed meter | 1pc | 1pc | 1pc |
| Night Light | 1pc | 1pc | 1pc |
| RC&Ground Station | 1x FT24 14Channels RC | 1x DK32SE | 1x DK32SE |
| Video Transmitter | / | / | / |
| Battery | / | / | / |
| Battery Charger | / | / | / |
| Flight Case | √ | √ | √ |
| Assembling, tuning and flight test service | √ | √ | √ |
| | |
| --- | --- |
| Model No. | Tiger Shark F330 |
| Type | VTOL Fixed Wing |
| Color | White as default (Support customization) |
| Wingspan | 3300mm |
| Length | 2100mm |
| Belly to Ground | 600mm |
| Max Feul Capacity | 13L |
| Material | Carbon fiber + glass fiber + aviation composite |
| Airframe Weight | TBA |
| MTOW | 40kg |
| Max Payload | 10kg |
| Suggested Load | 1~6kg |
| Flight Time | 7hrs with 5kgs payload |
| Max Cruising Speed | 120km/h |
| Stall Speed | 16m/s |
| Max Flight Altitude | 4500m |
| Max Wind Resistance Level | 12m/s |
| Battery (Recommended) | Lipo battery 10000MAH * 4+13L petrol |
| Working Temperature | -20℃~45℃ |
| IP Grade | IP44 |
| Package Chargeable Size | 220×65×60cm |