Viewpro Hummingbird Series Launched!
Mar 13,2023 | Viewpro_Grace
Q2DE & Q107 hummingbird series is another blockbuster products at IDEX2023! People is attracted by their extremely light and small design. The weight is less than 130g for dual sensor cameras.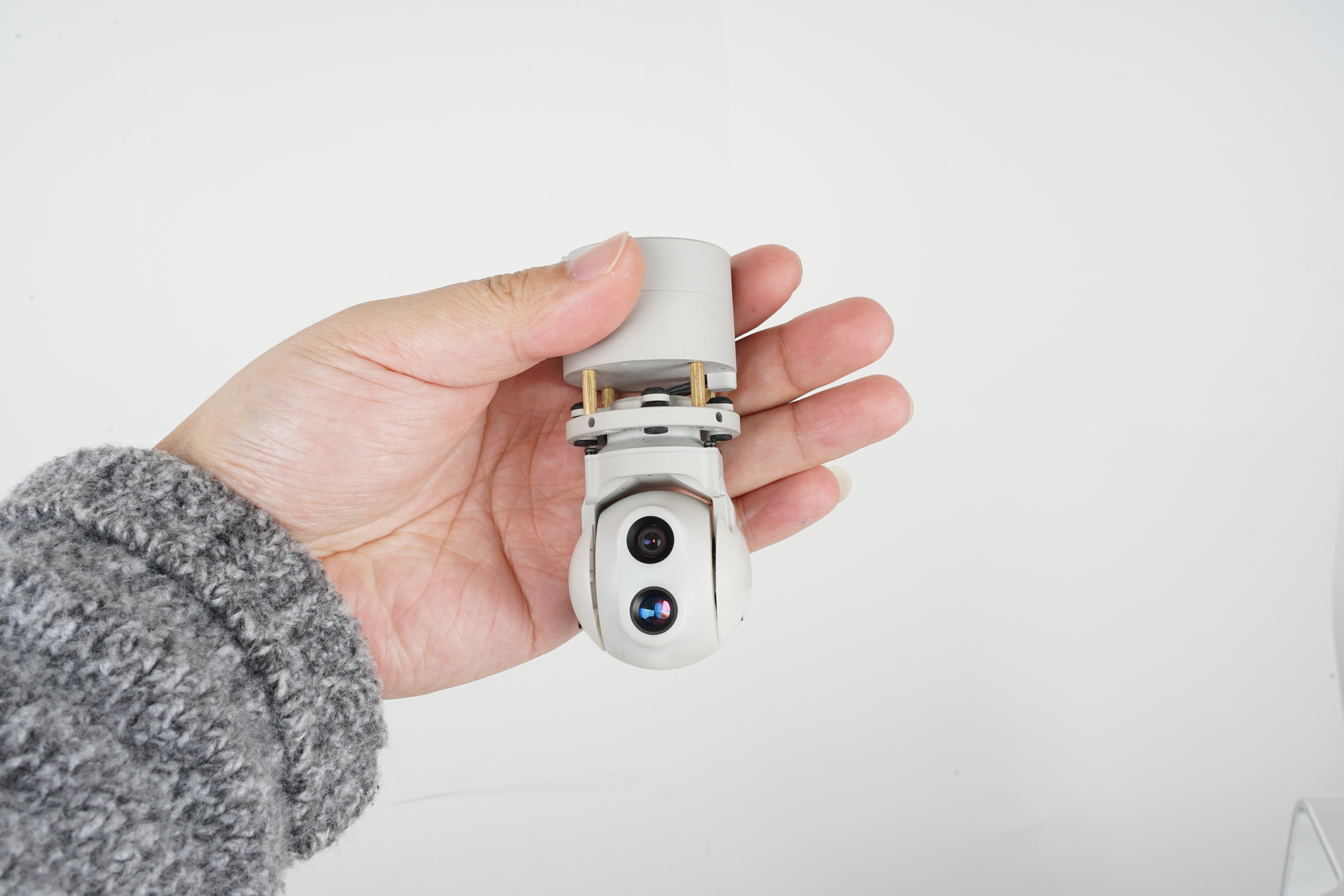 Q2DE is dual EO sensor with AI based board for car/human AI identification, FOV can switch from wide lens to tele lens to lock target details easily . With HD 1080p resolution, it's smooth to capture high quality image.
Integrated high-precision uncooled long wave thermal image sensor, EO /IR Q107 can record and transmit thermal image and visible images at the same time.
2-axis stabilizer hummingbird is designed for micro drones and patrol missile for civil application. Complete specification will be provided sooner.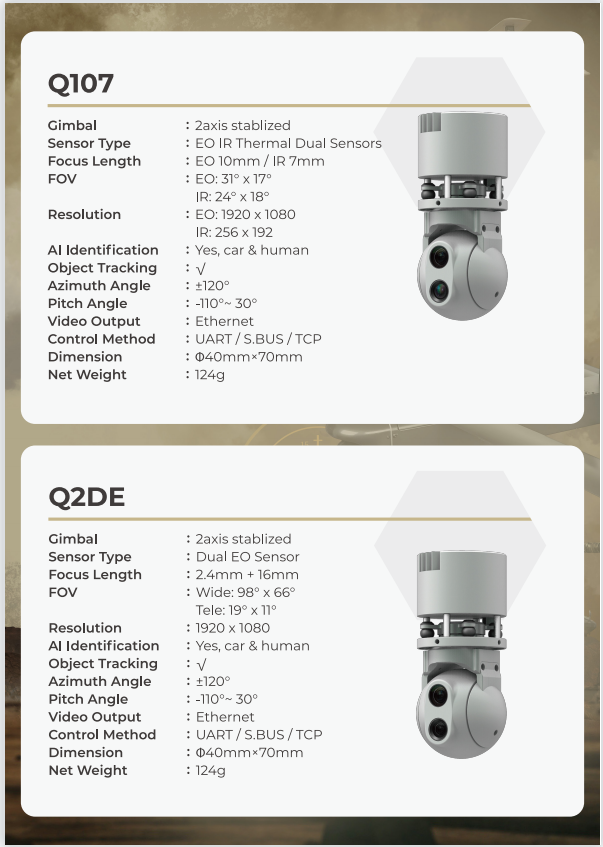 To explore more innovations from Viewpro R&D team, do please expect further update!
Comment