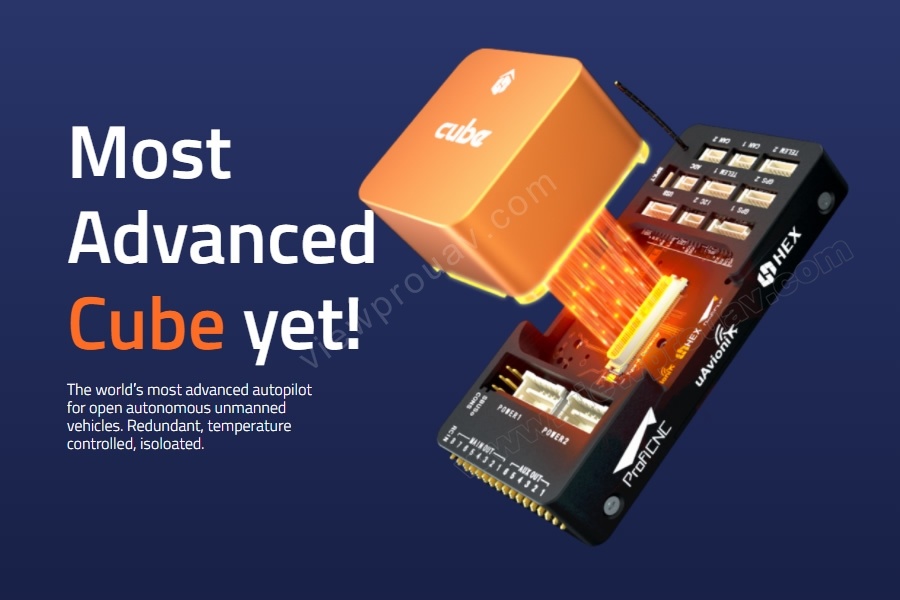 Equipped with High Performance H7 Processor
H7 has double-precision (DP) FPU, 1MB RAM, and 40OMHz CPU processor provides high performance, extremely fast operation, and stable solution for flight.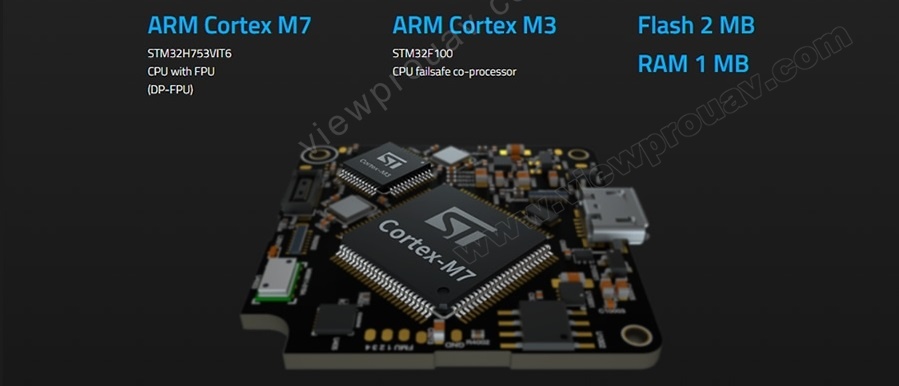 Situational Awareness by Integrated ADS-B
A 1090MHz customized ADS-B receiver from uAvionix has been integrated into the new ADS-B carrier board.This provides new function without size increment.UAVs equipped with the new carrier board can receive attitude of commercial manned aircrafts within the range of ADS-B out. This effectively informs the UAS operator to enable them to assess the risks on their current operation.

Support for multiple vehicle types
Including Helicopter, qnulticopter, fixed wing, VTOL, Rover, Boat, Submarine, etc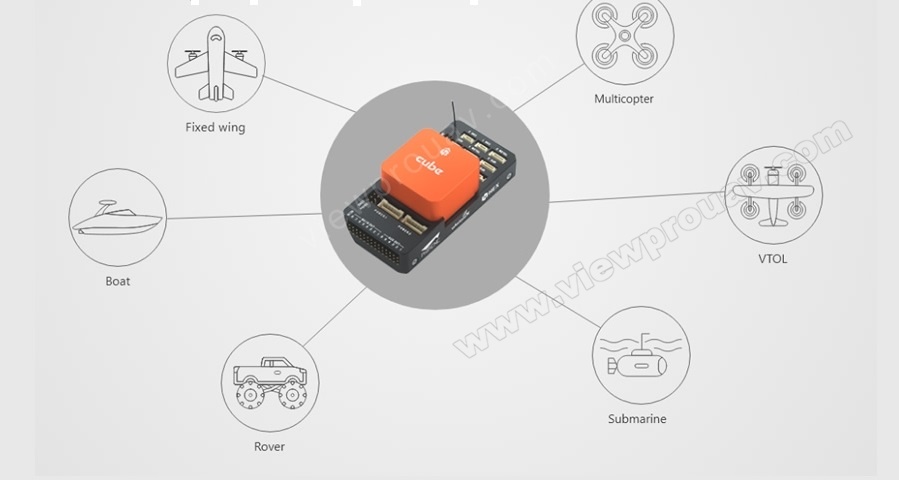 Triple redundant IMU system
Packed with upgraded sensors providing more reliable and safe system.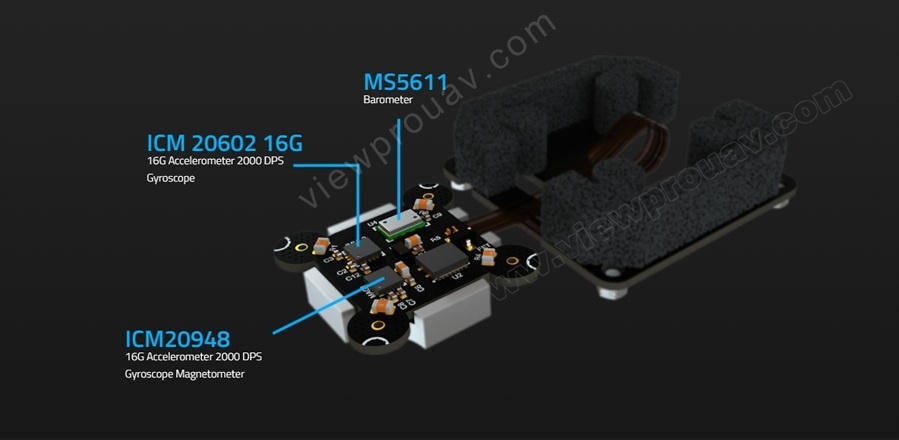 Easy switching of PWM output signal voltage
PWM output supports switching between 3.3V and 5V signal levels. Voltage switching can be done by ground control station software. This improves compatibility with various external peripherals.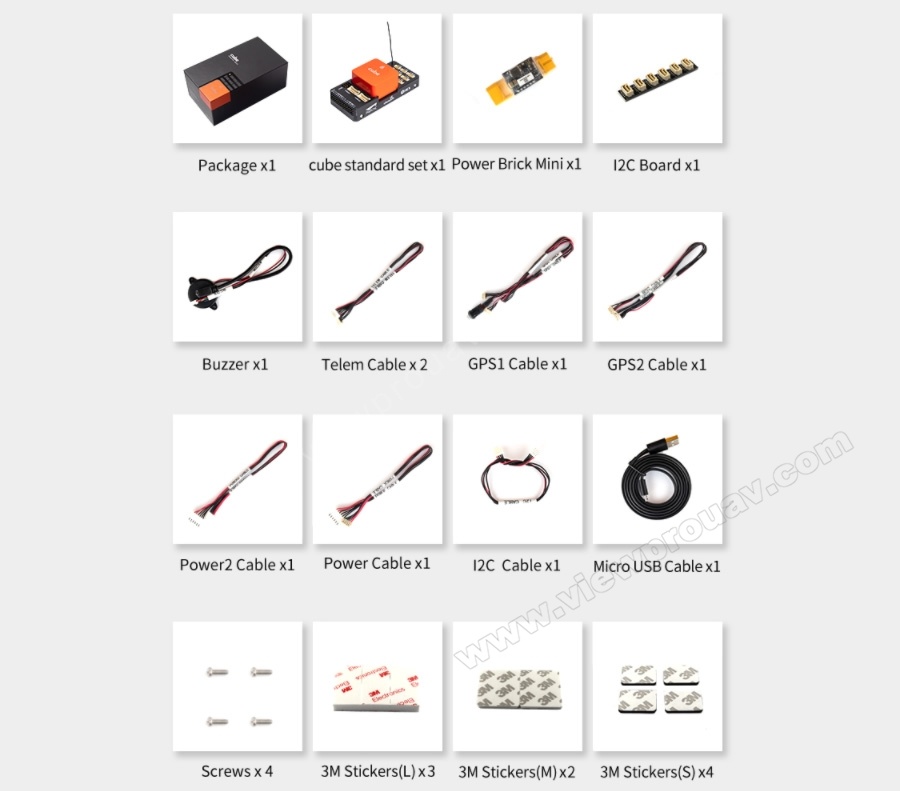 Hardware specification

Main Processor

STM32H753VIT6

Coprocessor

STM32F1

Supported RC signals

PPM/SBUS/DSM

Power redundancy

Triple redundancy

Sensors

Triple lMU System

Sensors details

ICM20649(integrated accelerometer+gyroscope)

ICM20602(integrated accelerometer+gyroscope)

ICM20948(integrated accelerometer+gyro+magnetometer)

MS5611x 2(Baro)

Supported firmware

Ardupilot and PX4 open source flight controller firmware

Supported vehicle types

Fixed-wing planes

Copters with 3-8 motors

HelicoptersVTOL-planes

Rovers/boats/submarines

Specification

Weight

73g

Chassis Material

CNC Aluminum Alloy(cube)+ABS Molding(Carrier Board)

Size

cube 38.4×38.4x22mm

Carrier Board 94.5×44.3×17.3mm

Operating temperature

-10~+55°IMU with temperature control

PWM 1/Os

14

Mavlink serial interface

2

Number of GPS supported

2

Debug interface

1

12C interface

1

CAN interface

2

Here2 vs Here3

Features

hara2

hara3

GNSS

Yes

Yes

Compass

Yes

Yes

Protocol

12C,CAN

CAN

Real-time Operating System

Yes

Yes

Firmware Update

Yes

Yes

RTK

No

Yes

Dustproof,waterproof splash

No

Yes

Specification

Receiver Type

u-blox M8 high precision GNSS modules(M8P)

Satellite Constellation

GPS L1C/A, GLONASSL10F, BeiDou B1l

Positioning accuracy

3D FIX: 2.5m / RTK:0.025m

Processor

STM32F302

IMU snesor

ICM20948

Navigation Update Rate

Max:8Hz

Communication Protocol

CAN

0perating Temperature

-40°C to 85°C

Dimension

76mm x 76mm x 16.6mm

Weight

48.8g