1080P Digital Video Transmission + Data Transmission +Telemetry all in one datalink
Forging surprises, never stops! The H16 series uses the newest surging processor, equipped with an Android embedded system and advanced SDR technology, also with a super protocol stack to make the image clearer, lower latency, longer distance transmission, and stronger anti-interference. Applied for drones, Robots, industrial controlled equipment, etc.
Supports rich interfaces such as HDMI,RJ45,sensor interface,dual serial port passthrough transmission,SBUS, aerial photography, FPV security, fire protection, power, mapping robot, border control, etc.
IP67 design, based on waterproof, dust free and drop-resistant materials and structure to ensure its greatusing feel and durability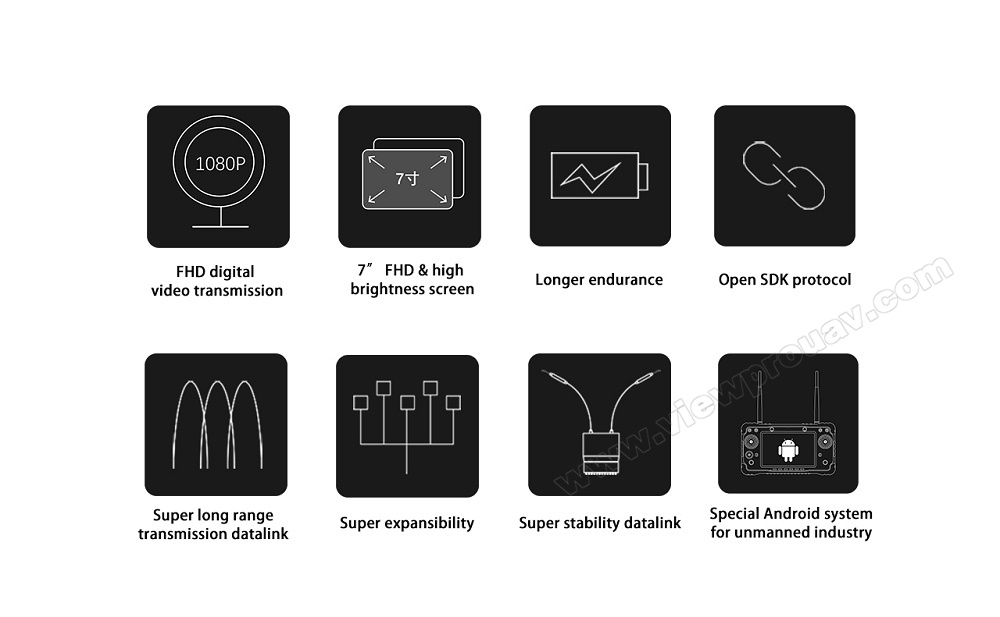 FHD digital video transmission
H16/H16 Pro supports rich interfaces such as HDMI,RJ45, sensor interface, dual serial port pass-through transmission,SBUS
Support more cameras, gimbals, air pods and other video equipment. Provide development kit,SDK and technical support.
Support video suspension
Support prevailing flight controllers' ground stations in the future,support QGC and wireless RTSP video streaming sharing

Super long range transmission
The dual-antenna signals complement each other, with super-strong signals and ultra-long transmitting distances, combined with algorithm control and out-of-step frequency hopping algorithms, greatly increasing the ability to communicate with weak signals. So you don't need to worry about the flight distance during flight operations, just explore a wider scenery.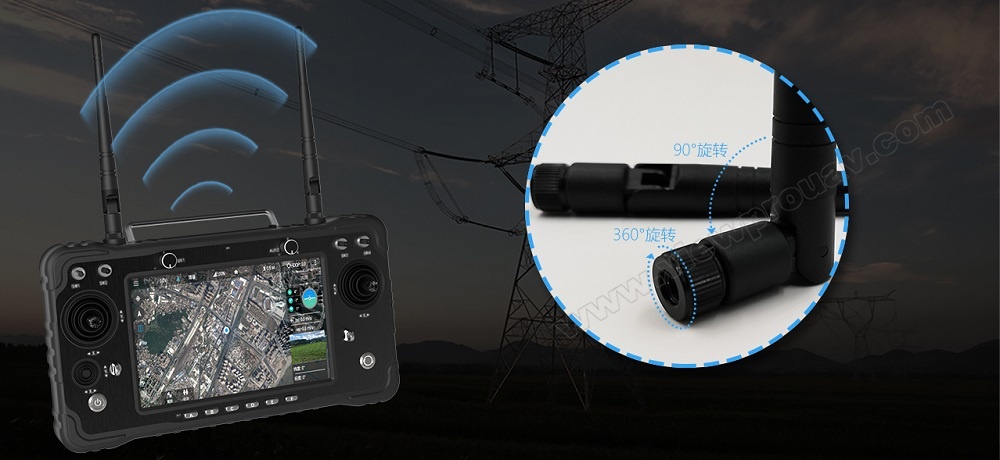 Dust-free and waterproof design
H16 is dust-free and waterproof in the fuselage, control switches, and various peripheral interfaces. Protective measures such as splashing can ensure stable and smooth operation of the equipment in harsh environments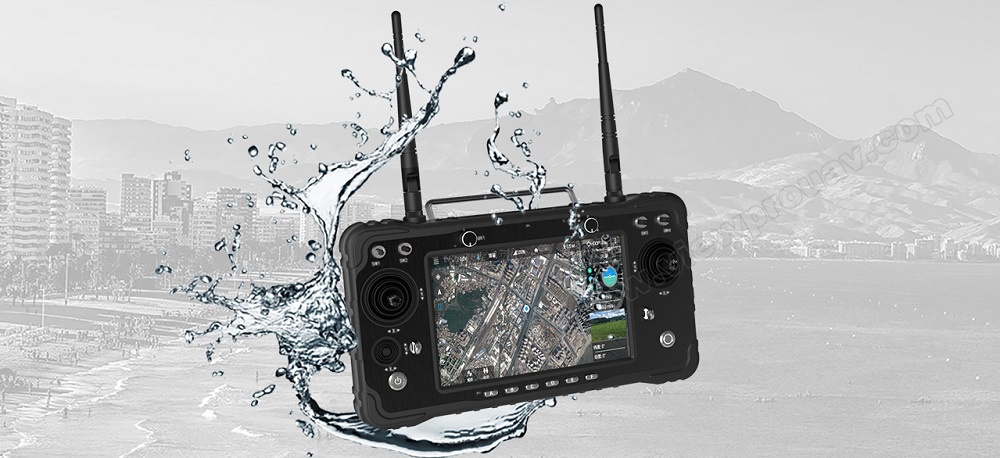 FHD & High brightness screen
7"IPS high-brightness display, big screen ratio, clear viewing of real-time display information in sunlight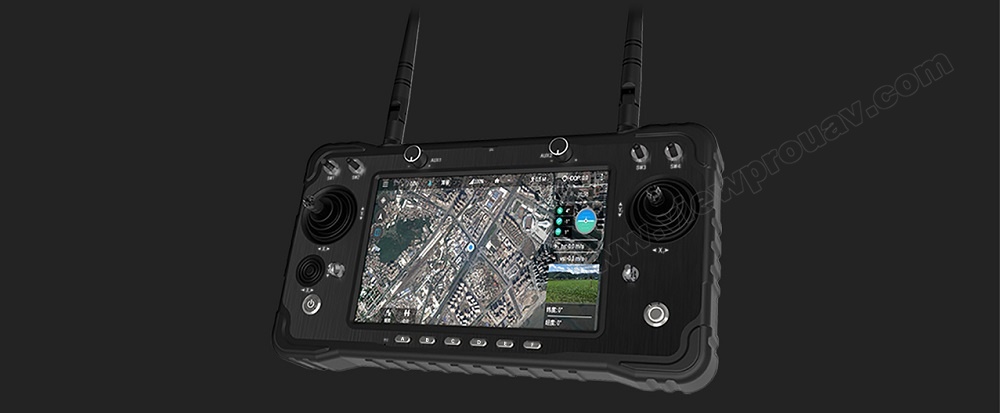 An independent 2-dimensional gimbal joystick makes the gimbal flying with great facility, like a duck to water.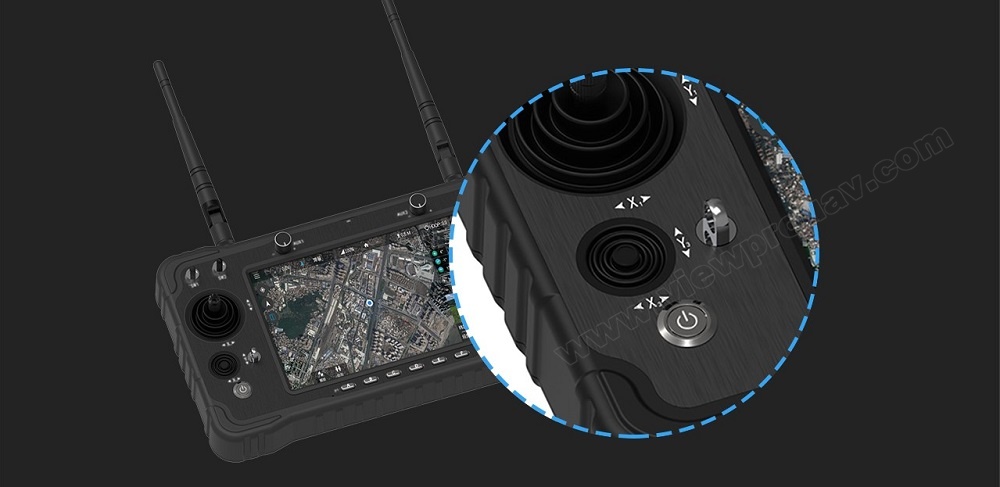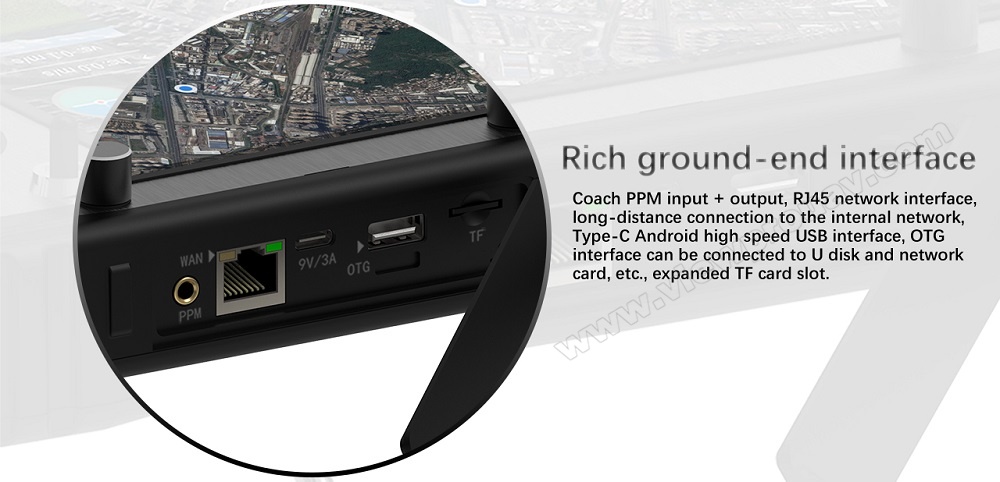 Industrial equipment protection
The use of weather silica gel, frosted rubber, stainless steel, and aviation aluminum alloy makes the extreme operating feel, and also meets the harsh conditions of outdoor use of drones.H16 is dust-free and waterproof in the fuselage, control switches, and various peripheral interfaces.Protective measures such as splashing can ensure stable and smooth operation of the equipment in harsh environments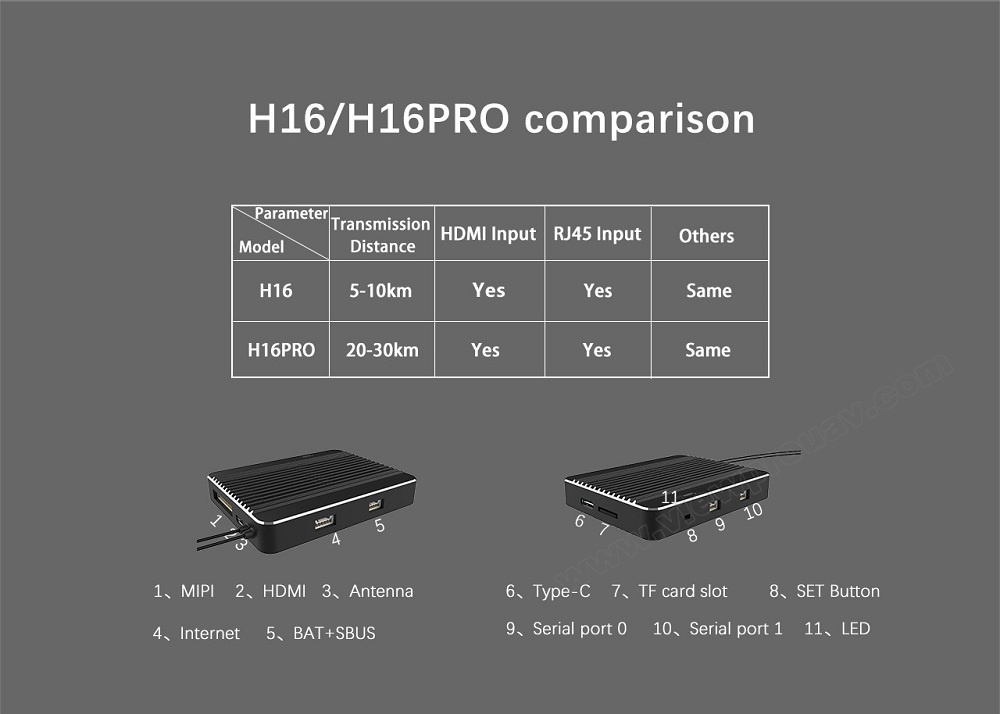 High-performance lithium battery
Integrated with high energy density lithium ion battery,36w fast charge, can work for 10-15 hours in 2 hours of charging