TL-ASLO4UAV low-altitude matrix lightinq
※ 18 bright LEDs, maximum output 75W optical power
※ Professional LED drive circuit to meet long-term operation
※ Built-in thermal protection function, reliable and durable performance
※ DC20V~80V ultra-wide power supply without additional step-down
※ on and off status and brightness of the light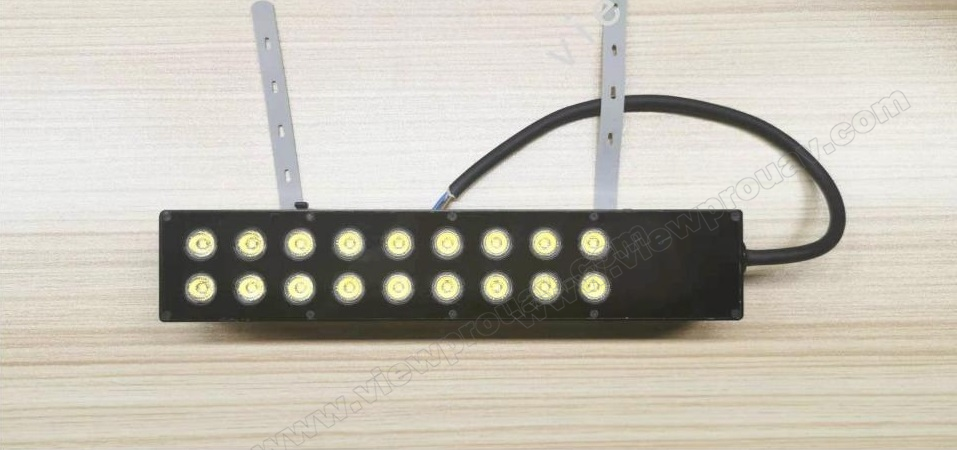 Using high-efficiency LED lamp beads, high-transmittance and temperature-resistant lampshade,High-quality aluminum alloy cooling fins, combined with professional drive circuits The product is exquisite and stable, and the lighting is efficient.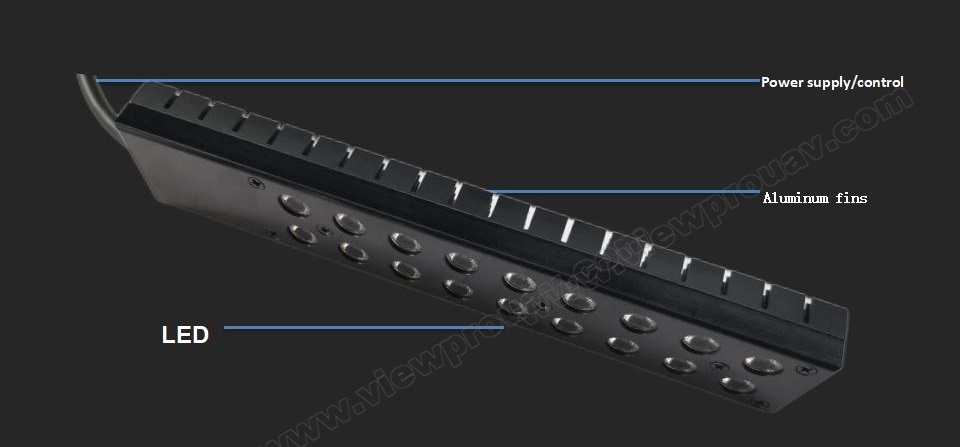 ——Adapted models——
UAVs for a variety of industries, including M300,M200,M600... and other rotorcraft,helicopters.
——Applicable scene ——
Night search and rescue, electric current repair, shooting supplementary light, border inspection, maritime search and rescue and other emergency lighting occasions
Practical multiple application scenarios. Bring the light of life
Lightweight and bright, it can meet the needs of drone emergency rescue, police law
enforcement, energy inspection and many other fields, and provide high-efficiency for night inspections, investigation and evidence collection,warning drive away, direction indication,power line inspection, search and rescue, etc. Lighting scheme.
We have always been committed to creating high-quality products with professional and focused product concepts to create more value for the application of unmanned systems !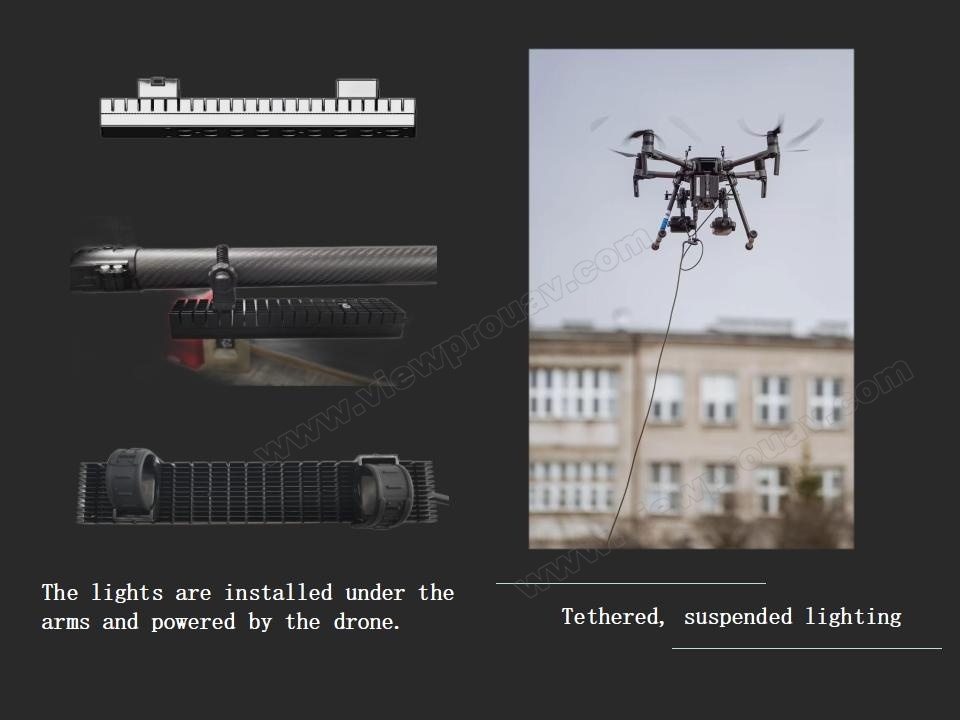 When the drone is equipped with multiple LED strips that can control the brightness,it is best to cooperate with the distribution board application, which can not only improve the driving ability of the PPM, but also facilitate the wiring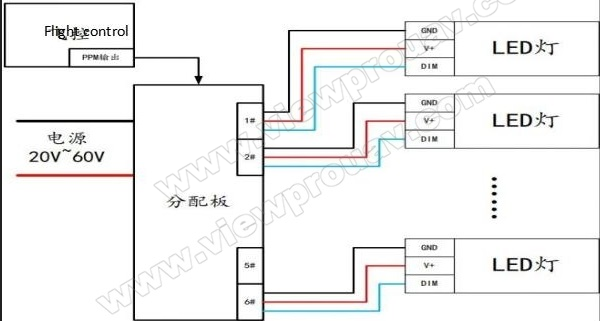 instruction:
1.The PPM signal needs 5V to transmit, and the distribution board has a 5V drive inside, which can be used for flight controllers without 5V output;
2.The PPM signal time parameters of different flight controllers are different. Please pay attention to whether the control range of the PPM signal matches the LED light board. If it does not match, the LED light cannot be turned off and the LED light cannot run at full power; it can be customized PPM signals of different specifications.
TL-ASLO4 Airborne Matrix Lighting Product Parameters

Module size

length 230mm*width 40mm*height 22mm (not including hook)

Module power

18 lamp beads,maximum output 75w optical power

Input voltage

DC20V~80V (default XT30 interface)

Working current

1A~4A

Light efficiency

88%,stable brightness

Brightness

1000OLM

Single lamp weight

about 210g

Soft start

Soft start time 3S (maximum power output directly without control

Typical working height

30~50m

Thermal protection

enter thermal protection above 60℃,limit brightness to 20% when above 80℃,and automatically extinguish when above 85℃

Overcurrent protection

with 8A reverse connection/overcurrent protection fuse

Dimming function

brightness adjustment range 0~100% (with pwm control)