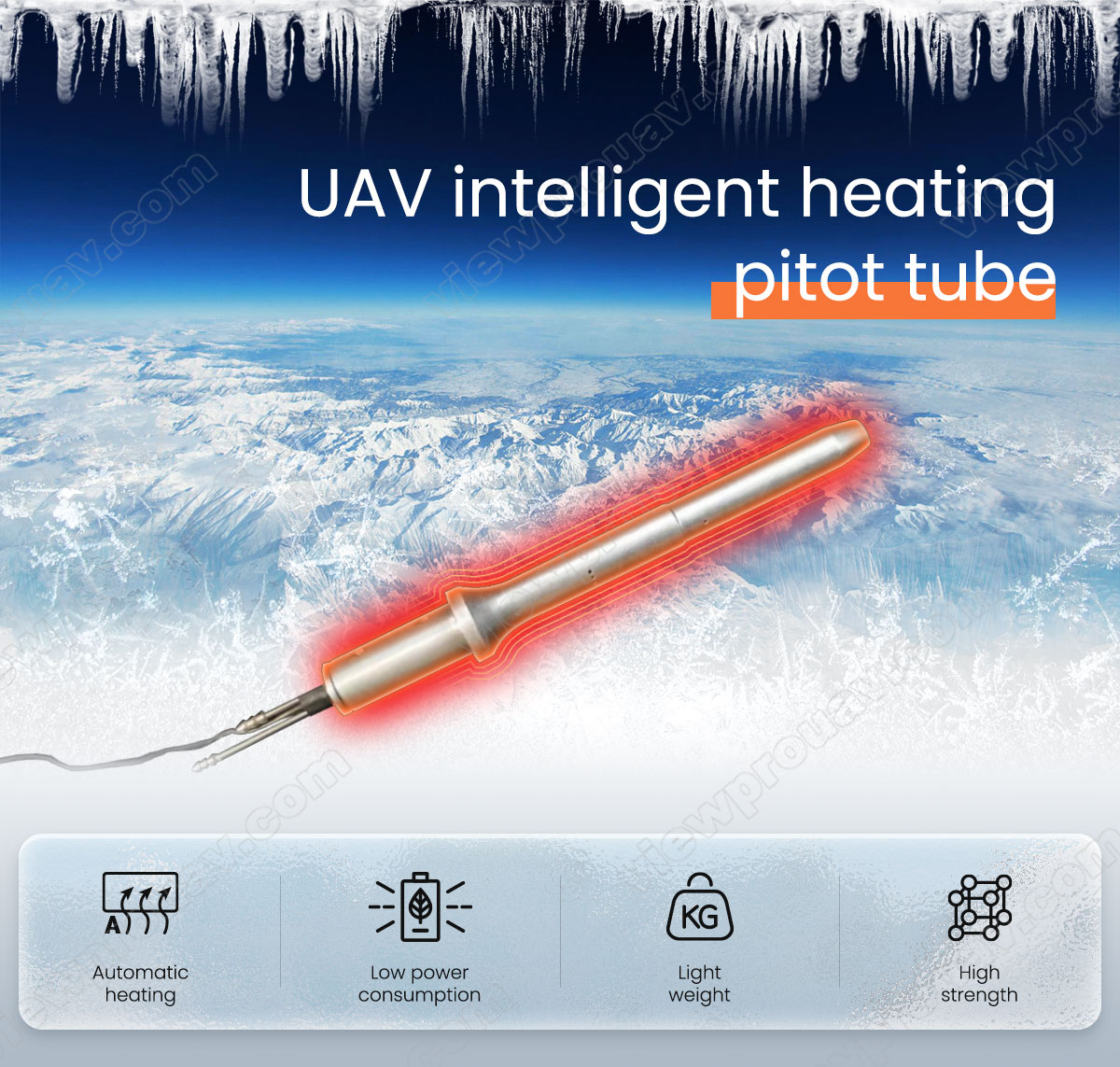 Fixed-wing UAVs often encounter pitot tube icing when operating at high altitudes or in cold areas. In order to solve this problem, a new type of intelligent heating pitot tube AS2 is specially launched.
AS2 is CNC machined from all aluminum alloy materials, and has the characteristics of light weight, high strength, oxidation resistance, corrosion resistance, and consistent appearance and color. The built-in smart chip can automatically identify the surrounding environment, and then automatically heat up and heat, and automatically power off when the temperature required by the operating environment is reached.
In addition, the power consumption is extremely low, and the impact on the battery life of electric drones is almost negligible, and it can be used normally at a maximum flight speed of Mach 0.8 (272m/s).