Z10TL-DJI is a high-precision professional 3-axis gimbal camera which features high stability, small size, light weight and low power consumption. The 3-axis gimbal based on FOC motor control technology, adopts high-precision encoder in each motor. It's developed based on DJI PSDK, comptible with DJI drones M200 / M210 / M210RTK. Controlled by APP "DJI Pilot", it can fulfill many powerful functions, such as: shoots or records with 10 times optical zoom, object tracking, IR laser night vision and so on. The speed of Z10TL gimbal is adjustable, LOW speed mode for tele end, the control will be more accurate. Fast mode for wide end, which makes the gimbal control sensitive and quick. Also the one-key to center function will allow the gimbal return to initial position automatically and rapidly. You can input a degree in APP Payload Setting and get the gimbal attitude angles exactly.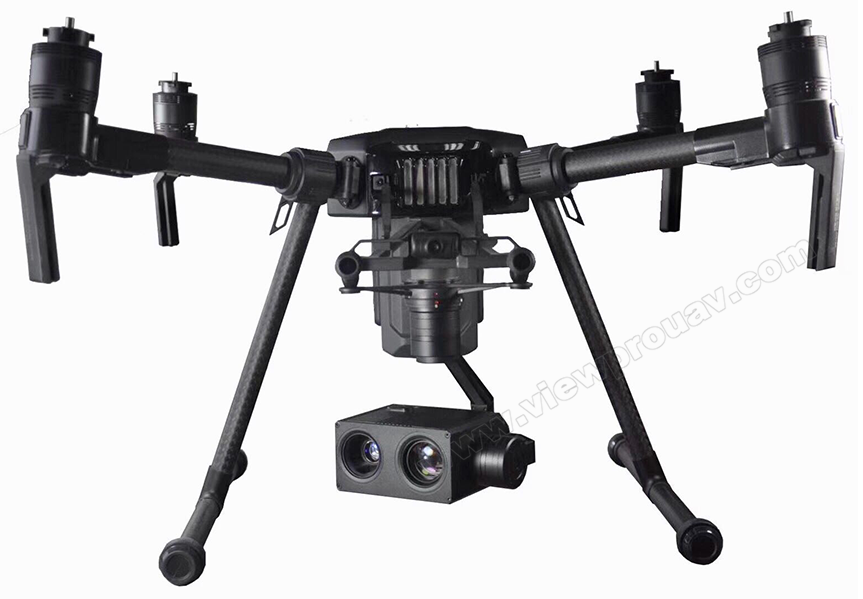 10x Optical Zoom Camera, 300m IR Laser Light
Powered by 1/2.9" CMOS, with color 0.05lux@F1.6, ultra low illumination, Z10TL can still clearly display image features in utter poor light environment. 2mega effective pixel and 1080p HD image quality, combined with powerful optical zoom technology, and 300 meter laser light supplement, the observation range is up to 300 meters even at a pitch black night, which can meet the application requirements of various domains.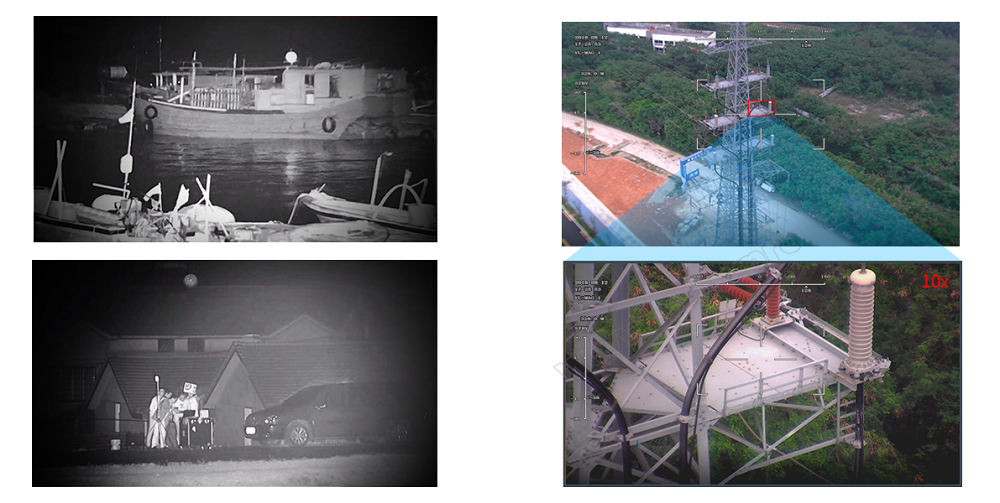 Build-in normalization, cross-correlation and tracking algorithm, combining with object missing recapture algorithm, achieve stable track of the target. Support custom characters of user OSD, adaptive gate, cross cursor, trace information display. The tracking speed is up to 32pixel/frame, object size range is from 16*16 pixel to 160*160 pixel, with the minimal signal-to-noise ratio (SNR) 4db, the mean square root values of pulse noise in the object position <0.5 pixel, which greatly improve the accuracy and tracking effect.

Mainly supply in military and law enforcement, fire-fighting, surveillance and search and rescue etc. A wide range of monitoring and searching is required in an emergency to quickly transfer the situation, improve response efficiency and reduce casualties.

Hardware Parameter
Working voltage
14V ~ 16V
Input voltage
3S ~ 4S
Dynamic current
1100mA @ 12V
Idle current
800mA @ 12V
Power consumption
≤ 13.2W
Working environment temp.
-40℃ ~ +60℃
Output
Skyport
Local-storage
SD card (Up to 128G, class 10, FAT32 or ex FAT format)
Control method
DJI Polit
Gimbal Spec
Pitch/Tilt
±90°
Roll
±85°
Yaw/Pan
±360°*N
Vibration angle
Pitch/Roll: ±0.02°, Yaw:±0.03°
One-key to center
√
Camera Spec
Imager Sensor
1/2.8inch CMOS
Total pixel
2.43MP
Dynamic range
65dB
Lens
5MP
Optical zoom
10x, F=4.7~47mm
Digital zoom
6x
Min object distance
1.5M
Viewing angle
Horizontal: 58.7°(Wide end) ~ 3.2°(Tele end)
Vertical: 45°(wide end) ~ 2.4°(tele end)
Focus: 70.9°(wide end) ~ 7.1°(tele end)
Sync system
Progressive scanning
Local video
1080P 30fps local TF card
HD output
1080P/720/480P 60fps HDMI1.4
AV output
Standard CVBS 1Vp-p
S/N ratio
≥52dB
Min illumination
Color 0.05lux@F1.6
Backlight compensation
Backlight compensation/strong light inhibition
Gain
Auto
White balance
Auto/Manual
Shutter speed
Auto
Control system
UART/IR/PWM
Communication protocol
PELCO-D, Hitachi protocol or VISCA
Focus
Auto
Focus speed
2s
Lens initialization
Built-in
User presetting bit
20 sets
Image rotation
180°, Horizontal/Vertical mirror image
Defog
Yes
OSD
Yes
Fotoformate
JPEG
Videoformate
MP4
Camera Object Tracking
Update rate of deviation pixel
50Hz
Output delay of deviation pixel
<10ms
Minimum object contrast
5%
SNR
4
Minimum object size
16*16 pixel
Maximum object size
160*160 pixel
Tracking speed
±32 pixel/frame
Object memory time
100 frames (4s)
The mean square root values of pulse noise in the object position
< 0.5 pixel
Light Supplement
Effective range
300 meters
Light wave length
850 ± 10nm (940nm, 980nm)
Illumination angle
power zoom synchronously, 70°~2.0° adjustable
Zoom time
2s (wide end – tele end)
Power consumption of laser chipset
2 ± 0.2W
Illumination angle
Tele end 2.0°: effective range 300 meters, spot diameter < 20 meters
Wide end 70°: effective range > 40 meters
Working voltage
DC12V ± 10%
Power consumption in total
< 11W
Control system
PWM/TTL
Communication system
UART_TTL
Communication protocol
PELCO-D (defualt baud rate 9600bps)
Packing Information
N.W.
543g
Accessories
1pc gimbal camera device / box
Product meas.
129.8*117.1*119.8mm